The Tamari Foundation supports initiatives around three levers of change: Education, Socio-culture, and Health. It is through these essential project areas that the foundation can drive transformation, one life at a time, throughout communities around the world.
STORIES OF TRANSFORMATION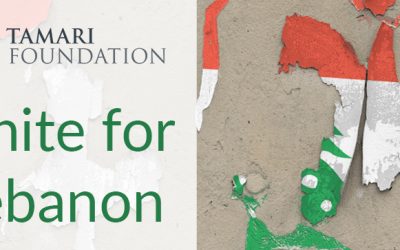 Following the unprecedented explosion in the port of Beirut on August 4, The Tamari Foundation (TF) created an Emergency Relief Fund in order to support the work of key humanitarian organizations in the region, thus enabling the reconstruction of schools, homes for...
read more
Melissa Abdallah
Meet Melissa Abdallah, a 23-year-old filmmaker from Beirut, Lebanon, who graduated from ALBA (L'Académie Libanaise des Beaux Arts) with support from a Tamari Foundation scholarship.
Jean-Pierre Allamaa
Jean-Pierre Allamaa holds a Bsc. In Engineering from the American University of Beirut and just graduated with a Master's in Mechanical Engineering with a specialization in Control & Mechatronics and a Minor in Management, Technology and Entrepreneurship.
Fouad Dakwar
Fouad Dakwar is currently studying Music, Theater, and Education at Swarthmore College in New York City.